Monday, July 17, 2017 - Friday, July 21, 2017
Everything you love about Camp Harvest including incredible worship, the blob, archery, canoeing, time in God's Word, an obstacle course, swimming, friends, mountain biking, crafts, the rope swing, paintball, photography, the zipline, kayaking, paddle boards and more! Cannot wait for you to see what's new!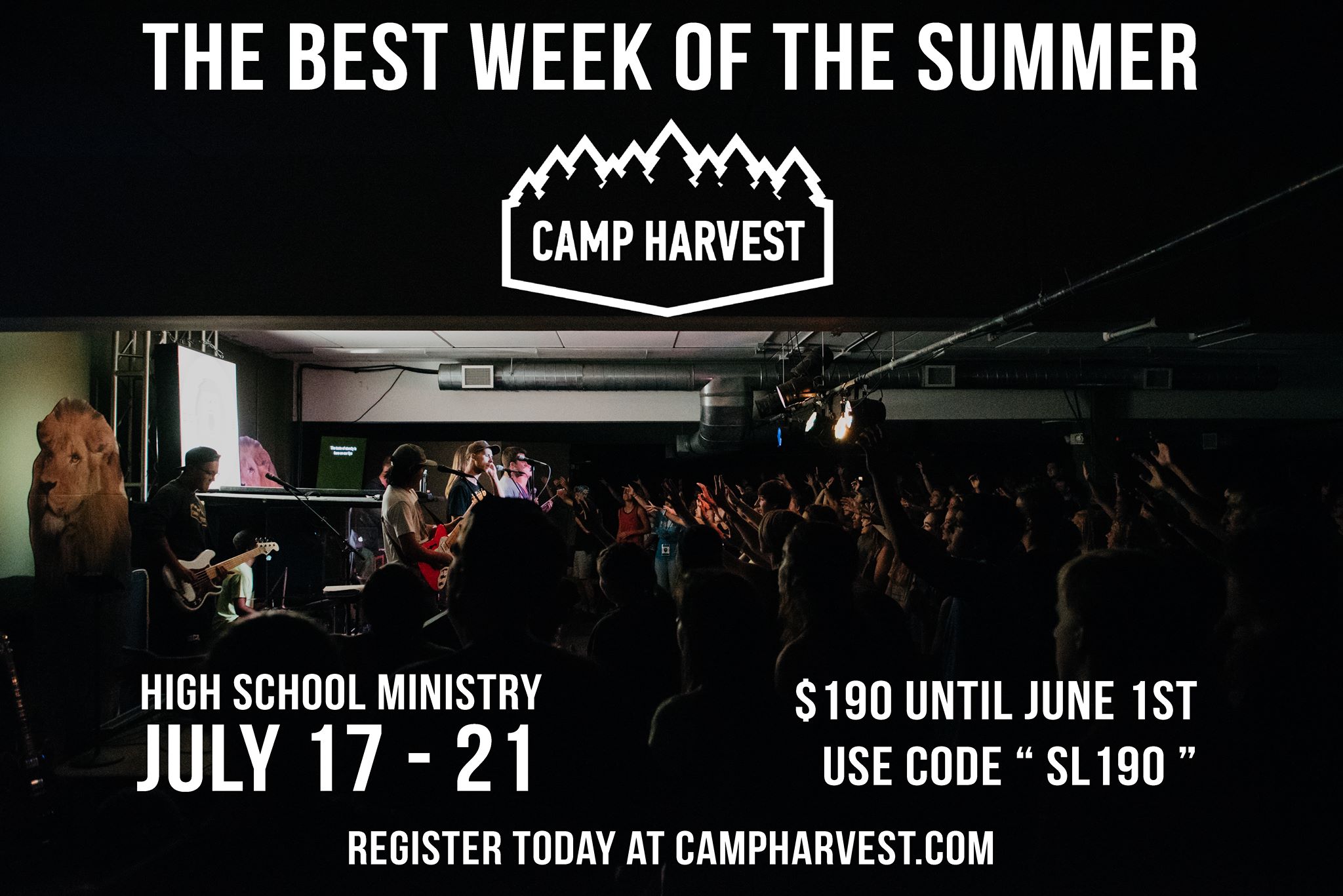 COSTS AND FEES
The registration fee is $340, but we are offering a discounted rate of $190 for all of our students! Just use the promo code "SL190" when registering. A $75.00 deposit plus payment for optional merchandise and canteen are required to register.
Camp Harvest Scholarship: Harvest Bible Chapel desires that every student wanting to attend Camp Harvest have the opportunity to participate. If a family's financial situation is the sole roadblock to camp participation this year, please email Kris.
PACKING LIST
Bedroll: sleeping bag, pillow, sheets. Campers will be sleeping in cabins that have bunk beds.
Suitcase/duffel bag: should include a Bible, pen, toiletries, towel (1-2 for beach and bath), one-piece modest swimsuit, clothing for 6 days (at least), 2 pairs of shoes, sweatshirt or jacket, rain gear (poncho), sunscreen, insect repellent, flashlight, and a plastic bag for wet/dirty clothing. Optional: camera, rainy day cabin games/activities.
Not allowed at camp: any electronics, cells phones, iPods, food. No food is allowed in the cabins. Please leave all electronics including cell phones at home. It is recommended that you write your camper's name on his or her belongings. Camp Harvest and Harvest Bible Chapel are not responsible for lost or stolen items.
For registration and more information, click the button below!